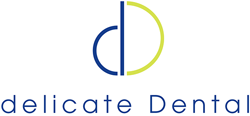 delicate Dental offer unrivaled, professional services to ensure complete oral health and hygiene.
Our aim is to provide you with complete preventative care you need for healthy teeth and gums.
"We believe the best dental care we can provide extends not only to you but also to your family" 
Our highly experienced team will offer outstanding dental care and service.
Modern purpose built premises (Architect – John Kelly), Flexible opening hours, emergency out of hours care, and the most innovative practical treatment available ensure we will bring a smile to your face.
"Convenient payment plans"
We will be delighted to discuss your dental health options as well as our convenient payment plan options.
Call us today on +44(0)7768 531613